National Children's Gardening Week
National Children's Gardening Week
26 May 2020 (by admin)
https://www.childrensgardeningweek.co.uk/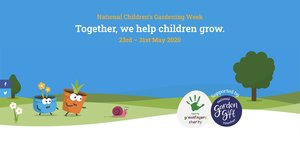 This week is National Children's Gardening Week!
Have a look at their website for some excellent ideas on things you can do to get your child outside in the garden. Gardening is great for both you and your child as horticulture is well known for improving and promoting better mental health for all.
Have a great time in the garden together!